Alderney
A place of Commonwealth occupied by German army. Sailing from Cherbourg to visit the island. If you can understand French then you may recognize some words directly came from the old Norman language.
Photo : Bruno Bessin
June 1940 : all residents of Alderney left their home pushed by the German army arrival. Most of them were forced to stay in Guernsey without any possibility to escape to England. The Germans transformed the island as a fortress and brought a lot of war prisoners.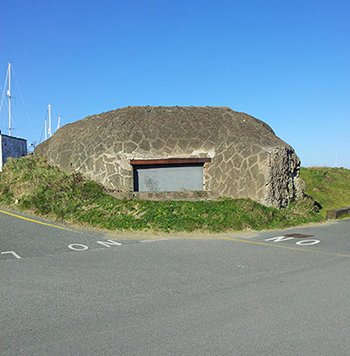 Photo : Bruno Bessin
Scheduled dates (Two days, one night) :
11th and 12th of April
17th and 18th of April
16th and 17th of May
Contact-us